When all government entities communicate with a unified voice across all channels and materials, each entity's messages are carried more powerfully to resonate with the relevant audiences.
This online portal is designed to help unify the UAE government's image across various government entities, which collectively contribute to the government brand's success through consistent application across all communication materials.
UAE Federal Government Visual Identity Guidelines
The primary way by which federal entities associate their brands with the UAE government is through the UAE federal emblem. Each government entity follows only one of the three lockups to indicate its relationship with the larger UAE federal government brand—please make sure to use the correct set of guidelines for your entity. Watchful, prepared and firmly grounded, the falcon embodies our strength and unity in the present, our pride in our past, and our agility to soar high into the future.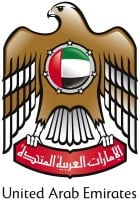 Contact Us
We're here to help.
Should you require any support related to the UAE government's visual identity or the online portal, please leave a message here or contact the UAE Government Media Office directly at [email protected].